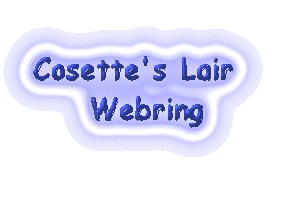 This ring is for our friends, pets who are members of our clubs,pets that have entered our contest, award winners, topsite list members and all other family friendly pet related sites.
Rules
No adult sites
No hate sites. This includes religious intolerance.
NO commercial breeders sites or sites that promote breeding.
No sites that promote animal cruelty.

You will need to save this graphic to your hard drive and upload it to your own site.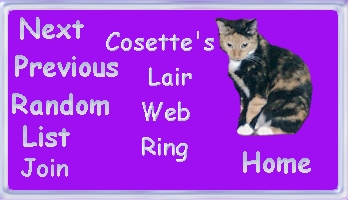 Then fill out the form. Your code will be emailed to you. Email Me when the code is on your page so I can add you to the ring.

It should look like this on your page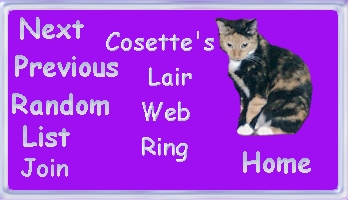 This RingSurf Cosette's Lair Webring Net Ring
owned by ***SITE TITLE***.