I'm only offering 2 awards for now. Please read the guidelines before you apply.
Rules and Guidelines for these awards:
Must be a pagan site
Must not contain anything I consider offensive, including animal cruelty, intolerance of any kind, excessive profanity.
Must have some content, not just a bunch of graphics and links
MUST NOT consist entirely of other people's work. If the entire site consists of content copied from other sites and/or out of books, DON'T bother applying. My awards are for people who have worked hard on their sites, not people who have worked hard copying and pasting.
You must link the award back to the site so others can apply. If you want your link listed on the winners' page, then you need to let me know when you have done this.
PLEASE pay attention to spelling and grammar. A few mistakes and typos are understandable, but if it's so bad that it's barely comprehensible, run your text through a spell check and read it aloud.
To Apply, please Email Me with you name, URL, and which award you are applying for. If I decide not to give you the award and you'd like to know why not, let me know this when you apply.
Please remember, these awards are just based on my opinion, so please don't feel bad if you don't get one. I may be offering additional awards in the future, so try back later if you don't get one of these.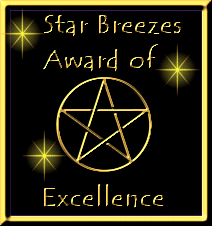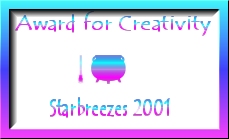 Apply for an award
Award Winners
Scarlett's Web

Home